---
Paul Kott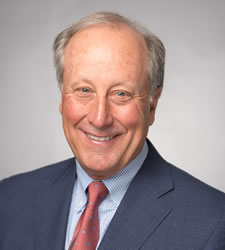 When Paul Kott founded Paul Kott Realtors, Inc. on April 12, 1982, he set out to create a company passionate about real estate, people and community — no small feat.
Meet Paul Kott
Office: (714) 772-7000   Ext. 111
paulkott@paulkottrealtors.com
DRE# 00637576
Customer Reviews
Paul Kott | Broker
When I first started the process of marketing my parents' estate, it was on overwhelming project. My sister, brother and I had not yet recovered from losing our father and we were now faced with this awesome responsibility. Fortunately, the initial person I contacted was a reputable professional who thoughtfully considered the issues involved and recommended you as the most competent person to handle the real estate transactions. Even the Orange County Probate Referee, who had never personally met you, was familiar with your work. He told me that you had a "sterling" reputation in the industry.
My parents' estate and our current family situation presented some very unique and complex challenges. You were always responsive to my questions and concerns as well as to those of my attorney and siblings. All your efforts culminated in three very successful real estate sales in an incredibly short 3 months. Since these properties had been owned by my parents for over 50 years, the sales involved mixed emotions for our family. We celebrated success of the sales but at the same time, were required to let go of something that was so much a part of each of us. You found a buyer who is a prominent local businessman and resident or Orange whose passion for the City of Orange and it's history is unmatched. I believe he will maintain the historical integrity of the property and honor the memory of my parents with his commitment to the history of Orange and the success of Orange businesses.
You have exceeded all of my expectations. On behalf of my sister and brother, I thank you for your exemplary service and your friendship. I sincerely believe my parents would be very proud of the transactions and the manner in which they were handled. You may feel free to use my name as a reference at anytime.
Alicia Vargo

Paul Kott | Broker
"Well, it's a good thing you trained as a magician before you became a Realtor. You new ad "How would you like to sell your home in a Week? See the Realtor who is also a magician!"
We appreciate your selling my home in one week. This is excellent in a bull market, but in a bear market it is miraculous. I am getting safely settled in Fullerton, thanks again!"
William Pickering

Paul Kott | Broker
I had the distinct privilege of being the first client Paul Kott ever sold a piece of real estate to. I can proudly say that Paul Kott is the best example I know of, personal honesty, corporate integrity, service of the community, balanced family values, personal sacrifice, faith in God, consistent friendship and relentless hard work.
Congratulations Paul Kott!

William C. "Bill" Taormina

Paul Kott | Broker
Again, I really appreciate the extra effort you have put in to make the sale of my home come to fruition. After buying and selling seven homes you are the best agent I have ever met.
Best Regards,
George Renteria

Paul Kott | Broker
One of the better investments one can make is the purchase of their home and/or other real estate properties. How we take care of those investments is very vital including the important decision in eventually selling that investment.
When selling your home, it is comforting to know that it will be placed in the hands of someone with whom you have complete faith and trust. We are indeed fortunate to have had someone who is honest, reliable, has complete integrity and who has my interest at heart. When it comes to our real estate marketplace, you know it "from stem to stern" including pricing, marketing and strategizing in the best interest of your client. In my estimation, making that decision with Paul Kott of Paul Kott Realtors, Inc. in Anaheim was a great one. Paul has been in business for over 35 years and has an impeccable record and reputation of selling more properties and homes than any ten brokers in this community. In fact, we placed our home located on Janeen Way on the Market in October, during what may have been a difficult time of year so my wife and I could move into Walnut Village, a retirement community in Anaheim. Paul dispelled the notion of the timing and had up put our home on the market at the highest price possible for our neighborhood.
That was a good move for us because we moved into Walnut Village, which had the necessary Care Center for my wife, and then let Paul do his magic with his sales approach, which was outstanding and effective. During the course of our transaction, the buyer thought he could get a better loan on the property and decided to cancel his original loan commitment to seek out another loan which took time to pre-qualify and consequently delayed the sale. However, our broker stood by us and helped us strategize how we could benefit during the delay and we eventually closed the deal! There is no doubt that if it was not for the trustworthiness and the persistency of our broker by keeping the buyer's "feet to the fire" and have the sale close in a most timely and favorable way for us, we would have had to cancel the sale. After working with you through 6 previous real estate transactions, we had complete confidence and trust and knew that working with you was the right course of action for us.
It was a pleasure working with you and making this sale a reality and a blessing for us. As far as we are concerned, there is no one better in the business than Paul Kott.
Best Regards,
Stanley J. Pawlowski

Paul Kott | Broker
It was a pleasure to list my mother's house with you to sell. You never tried to over promise what you thought the house might sell for in this tough market. Throughout the sales process you kept me informed of the status of the marketplace as well as any interested buyers. I also never felt pressured to lower our asking price to make your job easier even when we received credible offers below our asking price.
When we finally received and accepted an offer, you very professionally guided me through the complex paperwork maze that now accompanies the sale of a house.
And lastly, you knew well the history of homes in the older section of Anaheim and the stories that went with many of them. I always felt that you were sensitive to the fact that the Ganahl family was selling a home in which our family had lived in for 62 years. To us, this was far more than just "flipping a house."
I would highly recommend you to anyone buying or selling a home that wants energetic, competent and ethical representation.
Yours Truly,
John Ganahl
GANAHL LUMBER CO