---
Cecilia Aguilar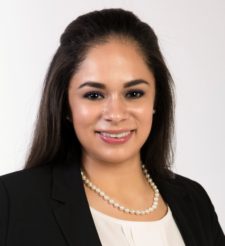 Cecilia has been a longtime resident of Orange County and currently resides in Anaheim. She sells residential properties and commercial real estate in the Greater North Orange County area.  She takes great pride in showing properties in the county she knows and loves.
At Paul Kott Realtors, Inc., we understand the stresses and challenges involved in the buying, selling and relocation process and strive to alleviate these concerns for our clients.  In addition, we believe that being a Realtor® is a lot more than joining professional associations.  We believe Realtors® should be involved in the communities they work in as well.  Together, we contribute to Salvation Army, Anaheim YMCA, and to civic programs involving youth and schools.
Cecilia is a caring Realtor® who gains great satisfaction from helping others.  In her free time she enjoys reading, outdoor activities, spending time with friends and family as well as being part of her church activities and community events.
Please choose her to guide you through one of the biggest financial investments that you will make in your life.  She loves to share the joy of home ownership with others and can't wait to help you achieve your real estate goals and make your dreams reality.
Cell: (714) 341-8389
Office: (714) 772-7000  Ext. 145
caguilar@pkrealtors.com
DRE# 01944735
Customer Reviews
Cecilia Aguilar | Realtor
Cecilia helped me purchase my first home. She showed me a variety of different listings, and continued to search until I found the right property. Since this was my first home buying experience, I learned very quickly that it is important to find a realtor who is truthful, trustworthy and reliable. Cecilia without a doubt is all of those things. She was always available to help me work through the process, and was always looking out for my best interest. I cannot recommend her enough and I am so grateful for such a hard working realtor. She was always there for me to listen and answer last minute questions.
Juli Michallyszyn

Cecilia Aguilar | Realtor
"Cecilia is a professional real estate agent. Her professionalism gave me the trust I needed in a very important decision as was buying my house. She was very patient in showing properties in the specific areas I had requested and very smart and quick as she presented my offer to the seller's agent. I highly recommend to Cecilia Aguilar to those who are interested in buying or selling a property and definitely, I will use her again in my future real estate business."
Irma Gallegos

Cecilia Aguilar | Realtor
When I decided to go on the house hunt I truly had no idea what I was really getting myself into. I had never gone through the process of selling or buying before, my husband had purchased our home before I married him. After 14 years I knew we needed a change. So I eagerly convinced our family that we should sell and purchase a new home. Well in this new age of the internet there are many ways to sell your home and we weighed out all of the options from selling on our own through websites or the new streamline purple bricks or other agencies that can give the homeowner more of the percentage of the home sales without a realtor. At the end of the day it comes down to relationships and knowing all of the steps to get through this major transaction of a life change. We decided to contact Cecilia Aguilar, she is a hard worker for her client and is always reliable. Cecilia helped us sell and buy our next dream home and truly guided us into or next chapter in life. We definitely recommend Cecilia to anyone looking to buy or sell their home.
Cheyann and Sean Regan