---
Jackie Garibay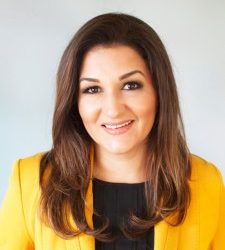 Jackie began her Real Estate Business in 2014. She decided to dedicate herself to real estate full-time.  She enjoys being able to help families find their "right now" or "forever" home. She is very organized, a good listener and is bilingual in English & Spanish. The foundation of her business is based on communication. She is also active within her community with different organizations and has served her clients in the Orange County area.
Jackie comenzó su negocio en 2014. Ella decidió dedicarse a su negocio a tiempo completo. Le gusta poder ayudar a las familias a encontrar su hogar "ahora mismo" o "para siempre". Ella es muy organizada, es un buen oyente y es bilingüe en inglés y español. La base de su negocio se basa en la comunicación. También es activa dentro de su comunidad con diferentes organizaciones y ha servido a sus clientes en el área del Condado de Orange.
Cell: (714) 747-3717
Office: (714) 772-7000   Ext. 140
jgaribay@pkrealtors.com
www.jackiegaribay.com
DRE# 01967076
Customer Reviews
Jackie Garibay | Realtor
Dear Paul Kott,
Our testimonial is simple.
We met Jackie Garibay at an open house in Anaheim in Fall 2018. Although we had a few recommendations from friends, we had not yet decided on an agent and there was something about the way that she approached our situation that immediately felt like the right fit for us. She was personable, knowledgeable and provided appropriate counsel when we asked for her opinion. She set us up on the MLS and was always eager to schedule in person viewings of listings. While visiting homes, Jackie would fade away into the background and let the home speak for itself. She never interjected her personal feelings about any homes and let us explore the space as a couple with total respect to our relationship. We don't imagine that all agents walk the thin line of professionalism and affability as well as she does.
As we went through the home buying process, Jackie was there every step of the way to ensure that we felt comfortable and that we understood exactly what was happening. She is very up to date with realty practices and was able to direct us to reliable resources for inspections and financial advice. Most importantly, she never made us feel poorly for being less knowledgeable on any given subject or needing additional clarification. We felt like we had a trusted friend guiding us through the process. And now we are neighbors too!
We know that we had many options for choosing a Realtor or simply going online and going it alone. However, we chose Jackie. For all the reasons listed above and more, we wholeheartedly recommend her as a Realtor in Anaheim and the surrounding areas.
Sincerely,
Daniel Meza & Caitlyn Fry

Jackie Garibay | Realtor
Dear prospective homeowners,
I recently bought my first condo with the help of Jackie Garibay from Paul Kott Realtors. I must say, she was truly amazing throughout the whole process! There is a lot of information to know when you are a first time home buyer but Jackie was able to make the process as smooth as possible for me. A few years ago, she helped my parents buy a home and because of their great experience with Jackie, they recommended her to be my realtor too. She guided me in the right direction and at the same time, did not force any decisions on me. Even after escrow closed, Jackie made herself available to any questions I had. Jackie is someone who I trust for the job and I would recommend her to any of my family or friends who are looking to buy property.
Sincerely,
Jozette Murillo

Jackie Garibay | Realtor
Attending the Disney First-Time Homebuyer seminar was the best decision we ever made. Jackie Garibay, Paul Kott Realtors and the Julie Miller Team made buying our first, fun and easy. We cannot thank Jackie enough for helping us find our new home.
When we decided to buy our first home, we started out by blindly looking up home listings and attending open houses. Our experience was like a series of bad dates. The realtors we encountered were all interested in selling us a home but were not interested in taking the time to get to know us to find out what we wanted or what was best for our situation. My wife is a Disney cast member and noticed an ad in the Disney newsletter. We decided to attend the first-time homebuyer seminar. The seminar prepared us for what it would really take to buy a home and what to expect along the way.
A few days after the seminar, Realtor Jackie Garibay followed up with us to find out about what we were looking for in a home. She took the time to listen to what we wanted and also what we did not want. Within 3 days she compiled a series of listings and we were off exploring houses. She was very intuitive to our reactions and could tell what we liked and did not like. When one series of listings was not exactly what we wanted, she would come back with new listings. If there was a property we found, she would find a way to get us a showing the next day. Each time we got together, we got to know each other and truly bonded. House hunting was not a relentless chore, it was a fun outing with a new friend. Jackie helped us search relentlessly until we found the home that was just right for us.
When we started house hunting, we thought we had an unrealistic goal of owing a home within 2 months. With a child on the way we were racing against time to find a place to bring him home to. Not only were we able to find our dream house, but Jackie and The Julie Miller Team were able to close escrow in less than 30 days. Which was a good because our little bundle of joy decided to join us the same day we got the keys to our house!
Jackie Garibay is more than our realtor, she is our friend. Even after we bought our home, Jackie still keeps in touch to see how we are doing and get updates about our new son. If you are looking to buy or sell a home, I will tell you the same thing I tell my friends and family, "Call Jackie Garibay, she will go above and beyond to put you into your dream home."
Sincerely,
Marcos & Erika Nevarez

Jackie Garibay | Realtor
Jayshree and I have been looking for an investment property for over three years. With supply of single family homes in Anaheim being limited, locating a viable investment property was proving difficult. The high demand for a single-family home was driving the prices through the roof, hence the time was of the essence.
I met Jackie over a year ago during my quest for an investment property. Jackie came across enthusiastic, cheerful and sincere to my requirements for the investment property.
Due to sellers' market, good homes were being sold within few days. Mindful of our investment criteria, Jackie promptly went to work and cheerfully chauffeured us to the prospective properties. Jackie provided us with all the necessary facts to help us make informed decision without undue pressure.
Jackie did not lose her passion and dedication in our long search for the property. Through our search Jackie was punctual, organized, professional and was well informed. When required, Jackie referred reputable vendors and stood by our side during entire buying process.
In conclusion, working with Jackie was a very pleasant experience, that bore the hallmark of working with a friend who has the good intentions and best wishes at her heart.
Jayshree and Girish

Jackie Garibay | Realtor
We would like to take a moment to recognize our amazing real estate agent, Jackie Garibay. As first-time homebuyers, we had all of the anxieties that come with the territory and not knowing all of the nuances in the process, Jackie had put us at ease since the beginning.
We met Jackie after attending a First-Time Homebuyers workshop that was catered to Disneyland Cast Members. After meeting her we immediately received a positive vibe and were looking forward to working with her. When we look back on the entire process, we cannot believe how smooth everything went. In talking with others who have gone through the home buying experience, most felt it was overwhelming and came with a lot of stress. With Jackie, we felt comfortable the entire time and she was right there for us with all of our questions and concerns. She was our voice. And she represented us wonderfully between all parties. I do not know how she does it, but she was always available and responsive to our questions whether by phone, email, or text. Those "unknowns" that we had were quickly answered and Jackie kept us in the loop each step of the way.
We have talked about wanting to buy something else just so we could work with Jackie again. And we would highly and wholeheartedly recommend her to anyone who is looking to purchase or sell their homes. Especially fellow first-time homebuyers. Jackie is honest, hard-working, extremely knowledgeable, and one of the friendliest people we have had the pleasure to meet. She represents Paul Kott Realtors with the highest integrity and we are so fortunate to have her as our real estate agent.
Sincerely,
Vinay and Krista Yadav

Jackie Garibay | Realtor
I would like to take this opportunity to highlight the excellent service, professional candor, commitment, and persistence of our realtor, Jackie Garibay, during our recent home purchase in May of 2017. As fastidious clients in a difficult market, I can say with confidence that she rose above and beyond the challenges presented to her to ensure that our family was able to purchase a safe, comfortable home in an excellent neighborhood within our budget constraints.
Jackie is a thorough, diligent representative who carefully guided us through every step of the complicated process and offers on multiple pieces of property. As this was our second home purchase, we had certain expectations about the process and market. Jackie exceeded every one of them, and found a way to navigate us through everything with poise and determination.
Once offers were presented, she skillfully weaved together the disparate, complicated elements of our team and the sellers to ensure deadlines and conditions were met ahead of schedule and that the purchase was never in jeopardy. She was physically present for all inspections and repairs, and had a great rapport with our financing team. She made the most stressful elements of the negotiation carefree.
I would highly recommend her to anybody, particularly close family and friends, because we believe that she can be trusted emphatically with one of the most significant business transactions a family can make.
When we are ready to buy, sell, rent, or just feel out the market again, we know directly where to go. Thanks again, Jackie!
Matthew, Mary, and Corey Capel

Jackie Garibay | Realtor
Dear Paul Kott,
The Padilla family would like to take a minute to thank you and your team, but most of all Jackie, for one of the best experiences we could have asked for. We met Jackie almost a year ago at a listing in the Westmont area of Anaheim, she was personable and outgoing which is one of the reasons why we reached out to her when we wanted not only to sell our first home but find our forever home. From the minute, we called Jackie she was on it. She was in constant communication with us. She took the time to explain everything to us and in return listen to our concerns, she was ready for whatever we threw at her. The very next day we were scheduled to see what we hoped to be our forever home. We put an offer on it that same night and at the same time Jackie put our house on the market. Within a few hours, she already had a list of people wanting to see our home. It didn't take long before we got an offer on our home and went into escrow. Unfortunately, our offer on our forever home fell through and it was back to the drawing board. Panic mode kicked in for us and Jackie assured us that everything would work out in the end. Sure enough, a few days later she showed us what is now our forever home.
Throughout the whole experience, Jackie was not only professional, she was always prompt and organized and worked with us around our schedules. She became our therapist through the anxious deadlines, a confidant during the decision making but most of all a forever friend. I would recommend Jackie and Paul Kott Realtors to anyone in the need of a realtor.
Your forever friends,
The Padilla family

Jackie Garibay | Realtor
Dear Paul, I would like to commend you on the wonderful staff you have at your agency, but most particularly on Jackie Garibay. Jackie gets an A+++ rating from me. When I was looking for my "forever home "Jackie was with me all the way. She checked the listings every day to see if there was anything that she thought would fit my criteria (I was very particular about what I wanted). If there was a possibility that I might like it, she found out when it was available to be seen. We saw quite a few places before we found my forever home. Through it all, Jackie was professional, always prompt, always organized.
I would (and will) recommend Jackie to anyone in need of a realtor. Aside from her wonderful work ethic, Jackie is also one of the most patient, kind and caring people I have ever met in my life. She was an absolute joy to work with.
Sincerely,
Mary Sanchez

Jackie Garibay | Realtor
We would like to take a moment to express our gratitude for all the help and support Jackie provided throughout the sale of our home! We had decided to use Jackie as she seemed passionate about what she did. From the moment, we called her and told her we were interested in selling she was on top of it. Less than a week later she had photos done, the sign up and was holding our first open house. In exactly one week of our home being on the market we got an offer. Jackie was on top of it from the beginning and in constant communication throughout the way. She took the time to explain everything to us and she listened which was important. She worked with us and around our very busy schedule bringing documents to multiple locations for us to sign. In the future when our family is ready to find our forever home Jackie will be the first person we call as we know she will be there every step of the way!
Thank you for everything.
The Herrera Family

Jackie Garibay | Realtor
Jackie Garibay was our Real Estate Agent when we purchased our home in Anaheim.
House hunting can be a tiresome experience, but Jackie did all the work for us! We felt like we were her only clients, always available to show us homes that fit our criteria. She was well-informed about all the properties she brought us to see, and was happy to answer any questions we had. We never felt rushed around, but instead took our time to explore and ponder and to get a feel for each house. She was very patient with us!
When we did decide on a home, she guided us through the process, letting us make the decisions without any pressure. She was also very thorough with the paperwork. We felt confident in signing our documents.
Jackie was the best part of the package! She represented us well, and always looked out for our best interest.
Best Regards,
Ernesto & Sandy Villanueva

Jackie Garibay | Realtor
Dear Mr. Kott,
Would you please thank Jackie Garibay for us? We chose Jackie to list our family home in Anaheim after interviewing a number of real estate agents. Although Jackie is a newer agent, she was very well prepared for our initial meeting. Her enthusiasm and desire far surpassed the more experienced agents we interviewed but we were particularly drawn to her because of her professionalism and because of knowledge of the market near our home. We were also impressed by the support that Jackie received from you and the other agents in your office.
Jackie's insight into the market and the neighborhood sales helped us set a good price for the home and she gave us some tips for enhancing its marketability. The day after Jackie listed our home, we had a qualified, full-price buyer! As with all real estate transactions, there were a few issues associated with the house that needed to be resolved. Thanks to Jackie's skills, all of these items quickly became non-issues and the sale actually closed in less than thirty days.
In short, Mr. Kott, we were delighted to have worked with Jackie Garibay and we hope you will commend her for the work she did for us.
Sincerely,
Annette Easton, Ph.D.

Jackie Garibay | Realtor
Jackie was tremendous in her efforts to sell my father's home in Anaheim. She handled childish family disputes with professionalism and never lost her sense of humor during the process.
She always responded quickly to requests and was always available to us when we had questions or concerns.
A+. We would hire her again immediately.
Dean Reynolds

Jackie Garibay | Realtor
Dear Paul.
Just a short note to let you know that one of your agents, Jackie Garibay, went above and beyond helping place us in a home. We stopped by an open house that she was showing and explained our situation with having trouble finding a rental. Jackie showed us several homes for rent, explained our situation to potential landlords and because of her diligence, we now live in a beautiful home. Going forward we will definitely call upon her and your agency for purchasing our next home. Thank you doesn't say enough.
Respectfully yours,
John and Jessica Weaver