---
Debbie Esquivel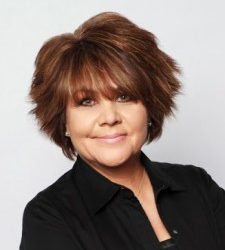 Debbie is passionate about Real Estate and feels that being a Realtor is the best job one can have. She has been licensed over 20 years and has a broad background in Real Estate, which includes Escrow, Residential and Commercial Leasing. She is committed, hardworking, honest, and trustworthy. She truly enjoys working with her clients and has earned high customer service ratings with previous clients.  Her dedication and diligence is directed at fulfilling your Real Estate needs whether it be residential, commercial or industrial.
Debbie's business is built on dedication, determination, communication and trust. She will provide you with exceptional service whether you are buying your first home or an investor; she is able to assist you with all your Real Estate needs.
Cell: (562) 397-5491
Cell #2: (714) 987-2394
Office: (714) 772-7000   Ext. 132
ochomesbydebbie@gmail.com
Broker Associate
DRE# 01215507
Customer Reviews
Debbie Esquivel | Broker Associate
I would like to thank you for the wonderful experience we had working with your agency. This was my daughter's first purchase and she could not have been in better hands.
I met Debbie Esquivel and Cecilia Aguilar at an event in downtown Anaheim. They were very friendly, knowledgeable, and super easy to talk to. I was looking for a condominium. My daughter does not drive so I explained all of my concerns bus, work, grocery store, etc. They understood and right away had some ideas that would work for her. Unfortunately, at the time, my daughter was locked into a lease that she could not get out of and we had to wait. Debbie made a point of checking in with us every month to see how things were going, never once got pushy, she truly cared and wanted to help us.
Fast forward to August of this year and we were finally able to start looking and close a deal. My daughter was so excited and extremely nerves all at the same time. Debbie and Cecilia were so patient with her. They walked her through every step, explained the process thoroughly, and even went out of their way to pick her up and take her to property inspections and contract signings. They even checked in with her several weeks after closing to see how the move went and see if she was settling in okay and needed anything.
I was so impressed with how organized these women were with the paper work, inspection, phone calls, etc. There was not a day that went by that we did not hear from them. Even if there was no news, they still called or text and checked in. Debbie even took the time to educate my daughter on real estate and the value of being a homeowner of multiple properties. My daughter is now working on a five-year plan to make her next purchase.
Thank you again for this amazing opportunity to work with your staff. It was an absolute joy and I would highly recommend Debbie, Cecilia and your office to any future home buyers. We also look forward to working with Debbie and Cecilia again. Although next time I think, my daughter will be looking for something with multiple units. She is thinking on a much bigger scale now, thanks to Debbie.
Sincerely,
Tonya Bollenbacher

Debbie Esquivel | Broker Associate
My family and I are more than happy to recommend to you Debbie Esquivel as our realtor. Debbie is very passionate to what she does, she is very professional, has all the patience and make sure that all information that are relate to us in understood clearly. Debbie is also responsive as quick as she can as well as communicative to all problems and concerns in the process of buying our home. When we first met Debbie, we clicked right away and I knew she was the one when my four years old Noah would look for her out of the blue. Debbie's knowledge in the industry is phenomenal, she guide us through with trust and encouraged us in the most spiritually elevating inspiring fashion to our family. It was indeed a pleasure to have met and worked with Debbie Esquivel, thank you for being awesome Debbie! Looking forward in working with you again in the near future.
Love,
The Garcellano Family

Debbie Esquivel | Broker Associate
On behalf of my family, a very special shout out to the most awesome, amazing, energetic Debbie. The best, most excellent real estate agent that I have even known.
About six months ago, my family listed our home with another agent. Shortly afterward, I saw Debbie selling a condo on Olive near Lincoln. I observed her amazing interpersonal skills as she was standing out front of the property talking with about half a dozen people. Her energy and zeal was obvious, and all the beautiful signs caused me to declare, "This is an amazing real estate agent!"
I wrote her a note and delivered it to your office saying, "I wish we would've hired you!" She called me, and we had an opportunity to talk for a while. Now, I'm living my dream!
I must tell you that one agent make a difference and Debbie truly is that person! There are not enough words in the dictionary to describe Debbie and the gratitude that is shared by myself along with my family.
Our home sold shortly after we enlisted Debbie. Debbie demonstrates so many AMAZING UNIQUE QUALITIES. Her embracing personality, interpersonal charm, extreme description of the property in depth, service to the community, all the colorful signs, the multitude of advertising, inviting agents, the way she sets up her displays, reaching out to everybody, the adorable art, the quality shoe covers and the many unique details galore make her extraordinary.
In addition, I had already moved out of state after the loss of my spouse. Debbie has helped us with packing, shipping and organizing, donating items and providing her special wisdom to remove our overflowing contents.
My neighbors in the Avelina Community are very impressed with how quickly our house sold and many said "That was fast!"
I will always exclaim that Debbie is the most excellent Anaheim real estate agent!
With much gratitude and joy,
Evelyn Righettini

Debbie Esquivel | Broker Associate
My wife and I would like to express what a successful agent like Debbie Esquivel has meant to us. She literally took the bull by the horns and marketed our home within three weeks she got our home sold!
Debbie had beautiful color photos of our home printed on flyers and on 8x11" post cards that were distributed throughout the neighborhood. Our home was listed in the newspaper as well.
Debbie held open house for three consecutive weeks, both on Saturdays and Sundays. She placed 20-30 open house signs with numerous flags throughout the city; thereby catching everyone's attention. Debbie was a breath of fresh air with her wonderful personality showing our home to potential buyers. She answered all their questions, while at the same time making the buyers feel at ease as she showed them our home. The open houses were successful, producing several leads.
Debbie was confident and worked tirelessly to get our home sold. No matter what the question was that we had for her, she would respond to us via phone or text immediately. This put us at ease during the entire process of selling our home. From listing with Debbie Esquivel and Paul Kott Realtors to the open and completion of escrow, Debbie was there for us. She had the experience and determination to get the job done!
What a pleasure it has been to have Debbie as our listing agent. Debbie Esquivel is a professional agent second to none.
Sincerely,
Mark and Nancy Livingston

Debbie Esquivel | Broker Associate
We were fortunate to have Debbie for our Realtor because she had a hear of gold and truly cares about your needs and desires in purchasing a home. Debbie went above and beyond what a person would normally expect from their Realtor. She was always a step ahead through the purchasing process and always kept us in the loop. Additionally, Debbie was incredibly patient with us, seeing that four people all have different definitions of what "home" was and what it needed. She encouraged us not to rush into a home that didn't meet the list of things that we were after. Debbie is not just our Realtor, but she's also family. Without her help, we wouldn't have our dream home. She was our Realtor guardian angel and we cannot express the quality of person that Debbie Esquivel is. She is through and through and we don't have anyone else to recommend but her.
Love,
The Cruz Family

Debbie Esquivel | Broker Associate
Bill and I have lived and worked in Anaheim for the last six years in the Center Street Promenade area. Our condo was suddenly is escrow and we needed a new place to live.
Debbie Esquivel had been sending me listings of potential homes to lease for the past six months, and I had been monitoring the market. Now, with 30 days to find a new place and get moved, Debbie refined our search parameters and the hunt was on! We quickly found houses to tour, and she immediately got us in to see the properties. The leasing market is very tight, and there were applications on every new home listed within hours of them hitting the MLS. It was overwhelming and daunting but Debbie made it so easy! We got the applications and CAR forms completed and she submitted applications for prospective homes before we saw them in person.
We found a house that we really fell in love with, and Debbie guided us to write a letter to the owner, include photographs and then she did her magic! She immediately established a great working rapport with the agent and followed up with her via text and phone to ensure that she had received our applications and supplemental letters. She really "Sold Us" to the owner's realtor - and that helped us to beat out eight other applicants and one offer to purchase the house!
We are moving into our new house as of February 1st and we also have the option to purchase the house. This is all because of Debbie! She is professional, has amazing attention to detail, follows up and is one the hardest workers that we have ever met!
As soon as we are settled, we are going to start looking into purchasing the house from the Owner and we know that with Debbie's extensive knowledge, experience and tenacity, we will end up owning this home - or another one that is just as fabulous.
We want to thank you for the amazing service that your company provides and for having Debbie on your team.
Best Regards,
Tamara Scott

Debbie Esquivel | Broker Associate
I hired Debbie Esquivel as part of a team with Cecilia Aguilar to sell our home. I had never been through the process of selling a home so I really wanted someone with experience. Well God answered my prayers because Debbie has over 20 years of experience and it clearly shows. She was very good at communication and making us feel appreciated and yet sensitive to what our needs were to move forward to sell our home. She is charming and really knows how to engage with potential home buyers. She brings a sophistication and has great taste to help us get the house "open house ready" for style and helped bring the "wow" factor to our home.
She was there for every meeting to go over all the details of the week and future goal points for us to have a successful home transaction. Her energy makes you feel like she can be a part of your family or even better, you gain a friend cheering you on!
I highly recommend Debbie Esquivel to represent you for selling or buying, for any of your real estate needs.
A Very Happy Homeowner,
Cheyann Reagan

Debbie Esquivel | Broker Associate
We would like to take a moment to share our experience of working with Debbie Esquivel, Broker Associate at Paul Kott Realtors, Inc. We have bought and sold properties in the past and worked with a few different realtors and those instances were satisfactory and there were no complaints. However, this time around working with Debbie Esquivel far surpassed those experiences. She had a level of professionalism, knowledge of the industry and the ability to coordinate all the moving pieces with ease and confidence that was far superior. We were in a situation where we found a house that we fell in love with and needed to quickly list our property. She handled the timeline and coordinating and we never felt that she was too busy for us. Lastly, she was also extraordinarily gracious and kind to our 2.5 year old son, who was at all the meetings. In conclusion, Debbie was worth her weight in gold and we could not have been happier with the experience. We would confidently recommend her and use her services in the future.
Sincerely,
Brian and Erin Longhofer

Debbie Esquivel | Broker Associate
Thank you so much for helping us purchase our home! With your expert guidance, we were able to navigate the muddy waters of Orange County real estate knowing that you were representing us well. You explained the entire process clearly and made us feel at ease as we house hunted, placed an offer and closed.
Most importantly, we always knew you had our best interest in mind. Never once did we feel that we were being pressured or that your advice was ever motivated by anything other than your desire to help us find the right home. You kept us informed every step of the way and always communicated quickly and efficiently.
Thank you so much for everything that you have done for us. We are true Debbie Esquivel fans!
Scott Farthing, DMA
Professor, Saddleback College

Debbie Esquivel | Broker Associate
To mangle the words of that late nineteenth century Baptist minister, Charles Haddon Spurgeon:
"…And did you ever walk out upon that lonely desert island upon which you were wrecked and say, "I am alone – alone – ALONE – nobody was ever here before me?" And did you suddenly pull up short as you noticed, in the sand, the footprints of a person? I remember right well passing through that experience – and when I looked, Lo, it was not merely the footprints of a man that I saw, but I thought I knew whose feet had left those imprints! They were the marks of Debbie Esquivel! So I thought to myself, "If she had been here, it is no longer a desert island! As her feet once trod this wilderness-way, it blossoms now like the rose and it becomes to my troubled spirit as a very garden of the blessed!"
I cannot say enough great things about Debbie. During every phase of the house buying process, Debbie was tireless and hardworking. Clydesdale horses look like anemic snails with heat stroke next to her. When we were house hunting, she worked with our schedule to find houses that met our criteria. She helped us figure out, without ever being rude or judgy, that some of those criteria were so idiosyncratic that we were destined to be rent-slaves for eternity if we didn't loosen the screws.
My soap opera life truly had to be trying her patience. After the first bout of pneumonia, I myself had almost abandoned hope. Years would pass, I thought, before I could ever seek a house again, and I told Debbie that I was going to have to stop looking. After I dragged my crippled carcass back to work, though, house hunting in The Colony again seemed possible, and I started peeping property on the internet. As soon as I saw a promising house, Debbie would quickly get all the information on the domicile so we could act as expeditiously as possible.
When we finally zeroed in on the house that is now mine, Debbie and I swooped in like carpetbaggers during reconstruction, and soon I was in the prime spot to win my new home. Why? Because Debbie hustles!! No Lollygagging!! She made sure I got everything done at light speed! My paperwork was all done, i's dotted and t's crossed. She got Julie on board and ran interference for any problems. If I made a booboo, she was right there on the spot, having me correct it and getting it back to Julie.
At this point, it was easier for me to make mistakes as I was not suffering anoxic brain damage from my second bout of pneumonia. As I lolled about the apartment wheezing and gasping, Debbie scurried to the Walgreens for antibiotics, rescuing me from the clutches of death. She brought succor and sustenance, she listened to my moaning (which tends to drag on a bit like a Wagnerian opera), and she was a rock to my long-suffering daughter, Grace.
Even after we had closed on the house, and her work was theoretically done, Debbie did not slink off like a politician after winning the election. She has hung around and been a true friend. I have had problems!!! That creepy, sociopath leasing agent from my apartment building has been trying to drive me nuts. Debbie flagged down his crazy train and helped me get off. We'll skip the details, as I shudder daintily in horrified memory, but trust me, I needed all the emotional support and industry knowledge that I could get. She's been giving me names and numbers of people and agencies to help out, and name and numbers for workmen for my new house. Things are looking up.
I have no hesitation in recommending Debbie to sell Real Estate or Mars when interplanetary flights become available, but until then, I'm recommending her to anyone who asks for a realtor in Orange County.
Yours truly,
Virginia A. Teddy, M.D.

Debbie Esquivel | Broker Associate
I met Debbie when I was renting a condo in Anaheim, she was the leasing manager. Always dressed professionally and smiling, she is so approachable and yet she is a mix of professionalism and excellent service. We she got back to the realty business again, I knew I wanted her to be the one to help me get a house no matter what my circumstances were at the time. Fast forward two years, she helped me in every step of the way making sure I will never do the same mistakes again that got me to a mess 8 years ago. I just moved to my perfect home this week and Debbie was there day or night, text or email, always on top of things and because of her extended knowledge and experience in front and back of real estate business, she made sure it was done right. I am a happy camper!! Thanks Debbie, Can't wait to work with you again on my business expansion.
Myra C Luna